It's amazing I get any work done. As usual, Zander ignores the rules.
My books are not profound, or literary or life-changing. I just want you to meet my friends and lose yourself for a few hours in a world that is more fun than disquieting, more hopeful than heartbreaking.
So with that, I bring you my next round of friends and family that populate the (somewhat) fictional village of Duxbridge, MA. Population: Just enough to be in everyone's business and still have enough leftover for murders and mysteries.
I suppose it was inevitable that after years of writing a recipe blog, my next mystery/romance would involve recipes and murder. The first book in the Duxbridge Mysteries series is now available.
On the board tonight:
Ingredients
1 cookbook author
1 handsome Kiwi
1 notoriously despicable restaurateur
1 small town, filled with quirky residents
A dash of mystery
Fine food and conversations to taste
Sprinkle with an assortment of friends and family
Instructions
Take Maggie, a successful cookbook author who has returned to her hometown of Duxbridge after an unsatisfying career and relationship in New York City. Dust her with an accusation of murder. Fold with remaining ingredients. Shake vigorously. Pour into a baking dish and heat until bubbling. Serve immediately or allow to cool for all-day nibbling. Pairs well with coffee or wine.
If you'll indulge me a bit, I wanted to talk about one of those childhood books that shaped more than my reading habits and how that series somehow morphed into the Duxbridge Mysteries and some of the similarities:
Reflections on Trixie Belden and Duxbridge Mysteries
I received my first Trixie Belden book (The Mysterious Visitor, bk 4 in the series) while I was in the hospital recovering from surgery. Fun fact, when you're a kid and you get stuck in a hospital, people bring you gifts: books, puzzles, games – oh, and homework – to keep you busy and your mind off all the weird stuff going on. My best friend gave me my first Trixie Belden book and before I finished it, I was hooked. My allowance went to buy more books in the series, which I have to this day.
I stuck with the series until the original author, Julie Campbell, left (to write Cherry Ames among other series). I felt like the books weren't the same after that and also, my literary tastes were evolving, quickly, as you would expect from a pre-teen. Besides, in some ways, Trixie was dated even back then, though I have come to appreciate the fact the books did not receive any kind of update in the reissues I was reading. Trixie was stuck in the 50s and I liked the kind, uncomplicated (well, if you ignore all the 'mysteries' in which they became involved) world of Trixie, Honey, Brian, Matt and Jim.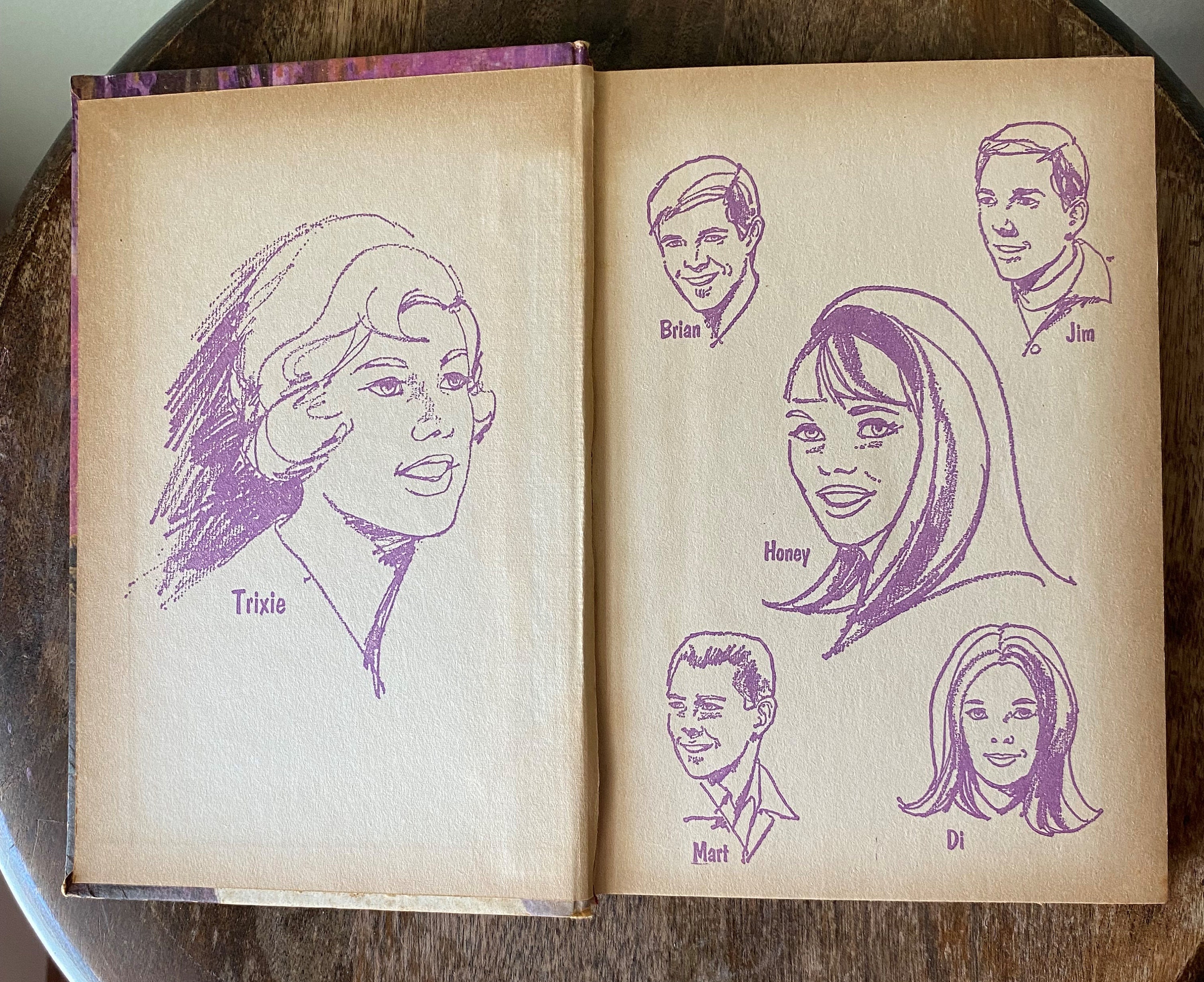 For a military brat who moved every two years, there was comfort in their world. A consistency and security in their friends and family, that my world just didn't have. And there was kindness, good deeds, and a sense of belonging. While I moved onto more sophisticated reads – my mom belonged to a book of the month club, so adult content was readily available to a point that most YA fiction held little appeal – I still revisited Trixie's world at frequent intervals – even as an adult.
But as an adult, I had this longing to somehow, sometime, someway, create an adult version of Trixie's world.
As I was finishing up Underway, my friend (and cover artist) and I were brainstorming story ideas, thinking we might have fun writing a series together. Something light, fun and PG. We kept coming back to my ducks and what clowns they were and suddenly we hit upon a small town with a duck theme. And since both of us had lived in Massachusetts at one time or another, we decided a small village in New England was the perfect setting, and Duxbridge was born.
Don't get me wrong, I love TJ Wilde and writing her misadventures in adulting, but those books are most definitely R-rated content.  The idea of writing about a small town, near cranberry bogs, beaches, and dense woods, filled with a population of warm, funny, and quirky characters was very appealing. As we sketched out the town residents and I began to develop the lead characters in the first book, I knew I had inadvertently stumbled upon my adult Trixie books. 
Maggie, along with her cop brother Mike, café owner Jules, her wife Bria, building contractor Jake, and town matriarch Miss Kitty, could have a myriad of adventures over the course of several books. But it would mostly be about their relationships and the town in which they lived. My goal is to make Duxbridge someplace you'll want to revisit because it makes you feel good to be there.
And the bonus? Since Maggie is a cookbook author, the books include all the recipes she makes.  Which is a little Easter egg of its own – since I did an entire blog series on recipes in my favorite books, including Trixie Belden. 
So that's my way of telling you, Duxbridge Mysteries: Recipe for Murder is available in eBook and paperback.
And for those who keep asking, yes, yes, yes, book three of the TJ Wilde Trilogy is in the works, as is a series that takes place here in Colorado.
What is everyone reading these days? I'm reading John Green's Anthropocene Reviewed and still wading through Richard Osman's Thursday Murder Club. Any good recommendations?  What childhood books still hold power over you to this day?